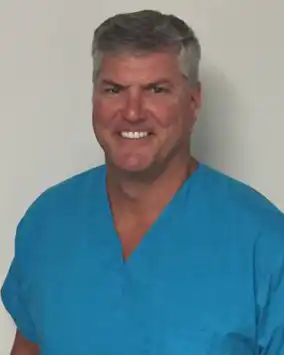 Dr. Jerry Killoran
Dr. Jerry Killoran is a native of Far Northeast Philadelphia and has lived in Mullica Hill, NJ, for the last 15 years. This is where his practice is located as well. After owning his practice in South Philadelphia for 17 years, he decided to move to Mullica Hill. He received his B.S. Bachelor of Science Degree at Ursinus College University in Collegeville, PA, in 1986. This degree was earned as a pre-med major in Biology and a quantitative methods minor. He then earned his Doctor of Medical Dentistry, D.M.D. at Temple University School of Dentistry in 1990. His clinical requirements were completed early and, in doing so, was able to perform additional cosmetic and restorative procedures under the strict scrutiny of his professors. He has also earned a certificate in Restorative Implantology.
Over the past 25 plus years, Dr. Killoran has restored many patient's smiles, given them hope, increased confidence, and comforted them by providing expert dental services.
Dr. Jerry spends his spare time with family and friends. He enjoys traveling, boating, skiing, golfing, and being down the shore.
Visit Us Exclusively in Mullica Hill
118 Bridgeton Pike(RT 77) Mullica Hill, NJ 08062-2670 Across from the Post Office and the back yard is Ella Harris Park
Monday & Wednesday 1-8p.m. | Tuesday & Thursday 9a.m.-2.p.m Call (856) 478-2467 Next to the Harrison Twp. Building and across from Chianti