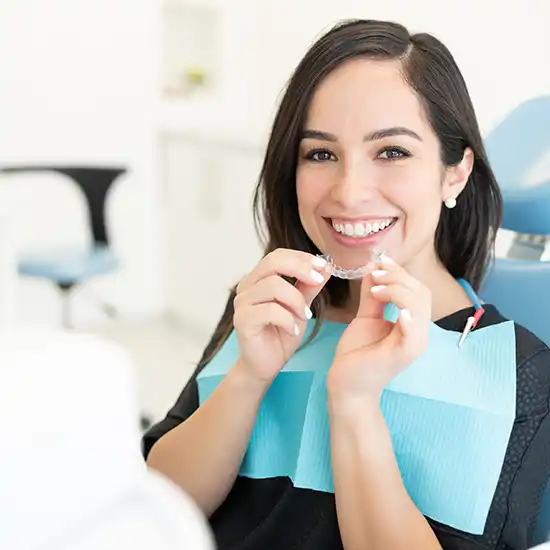 State-of-the-Art Dental Care Services
Trust the expert dental services of Advanced Dental of Mullica Hill to provide individualized care to each patient. Dr. Jerry Killoran is a great listener and will work with you to complete dental treatment at a pace that works for you. He really loves Aesthetic Dentistry. Aesthetic dentistry is dentistry that not only functions and feels good but looks marvelous. You can even choose the shade and how white you would like your smile. This type of treatment can give you increased confidence and the winning smile you have always wanted. Cosmetic Dentistry is a wonderful way to enhance your smile, and by combining these two types of dentistry, you can get the look and feel you have always dreamed of.
All of our treatment rooms are bright, airy and have open views with sliding glass doors to the outside. Each room overlooks the Ella Harris Park and you are able to view nature at its finest.
We ensure only the most sterile equipment is in place for your safety.
For your comfort and entertainment, we have flat-screen televisions in each room. These monitors can be used to view your favorite video, watch TV during treatment or see your mouth with ALL DIGITAL TECHNOLOGY. The state-of-the-art digital panorex and digital single films reduce your exposure up to 90% and no waiting to process them. They pop up on the computer monitor in seconds. These are the best diagnostic tools available to help you and Dr. Jerry obtain a healthy smile. We can also take digital pictures of your teeth before we treat you, so you know what we see too. How cool is that?
Our Dental Services Include:
All Ceramic Crowns
Implants
Porcelain Bridges
Touch-Up Bonding
Full & Partial Dentures
Porcelain Veneers
Endodontic Therapy
Routine Cleaning
Gum Re-Contouring
Cosmetic Treatment
Inlays/ Onlays
Periodontal Treatment
Quadrant Scaling
Full Mouth Reconstruction
ZOOM Tooth Whitening™
Tooth-Colored / White Fillings